On Deck Recruits Lex Luthor as Program Director for World Domination
The top talent accelerator continues to hire world-class experts on their way to domination.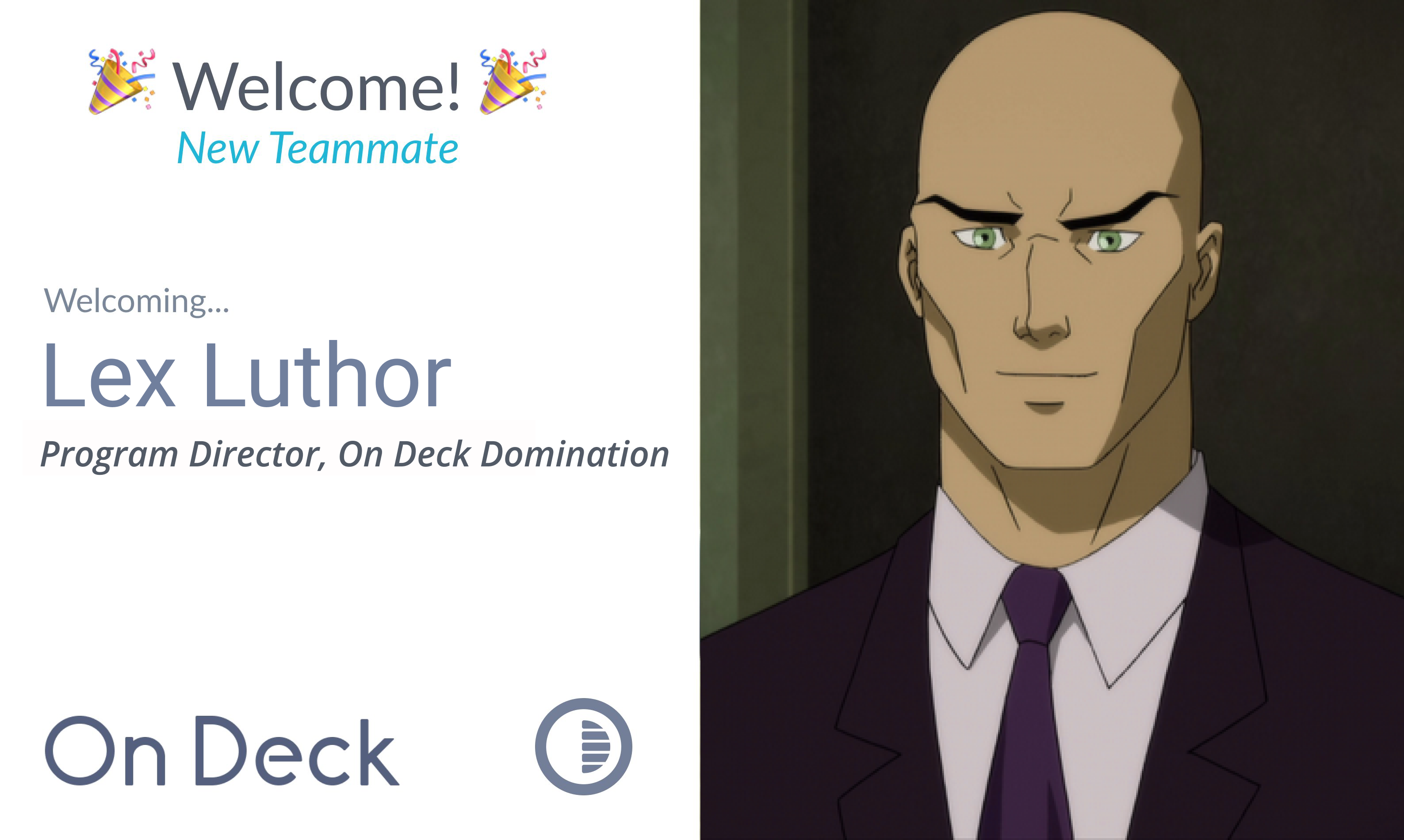 SAN FRANCISCO – The up and rising community network of talents continues its hiring spree. After announced their recruitment of Lex Luthor, CEO and founder of Lex Corp as the part-time director of their newest program On Deck Domination, our sources confirmed.
"I am thrilled to join the On Deck fellowship to share my knowledge on space engineering, running a multi-million dollar company, and preventing illegal alien from coming to Earth. I've been lucky to be able to learn a lot from our former president on the last part."
"There are talented leaders in every layer of society who can be even more powerful if they want to: Harvard grads, Wendy's store manager, or the guy who confidently orders food for the group on a night out. The potential is endless." Luther then continued to describe how the "S" on Superman's chest stands for "Socialism".
When asked about if Luther's controversial track records would be an issue, On Deck CEO, David Booth is not worried at all.
"It's a non-issue. Our goal is simple: to recruit the best talents in the world, so we can domi... I mean, contribute and add value to the world, of course. We also have too much money so there's that. Entrepreneurs, creators, rich people with sketchy past, you name it. We want to build a community where everyone can thrive. No discrimination"
"We always believe that not all heroes wear capes. In fact, it's weird that they need a cape. Seriously, how is it useful if you can fly without it? And it's bright red? At this point, it's just a fashion statement more than anything really."
Previous candidates that got to the interview stage with On Deck for this program includes Victor Von Doom, Bobby Axelrod, Brain from "Pinky and The Brain", and Mitch McConnell.