Underperforming CEO Executive Assistant Demoted to Chief Operation Officer
Executive Assistant to CEO demoted to Chief Operation Officer after underperforming for several weeks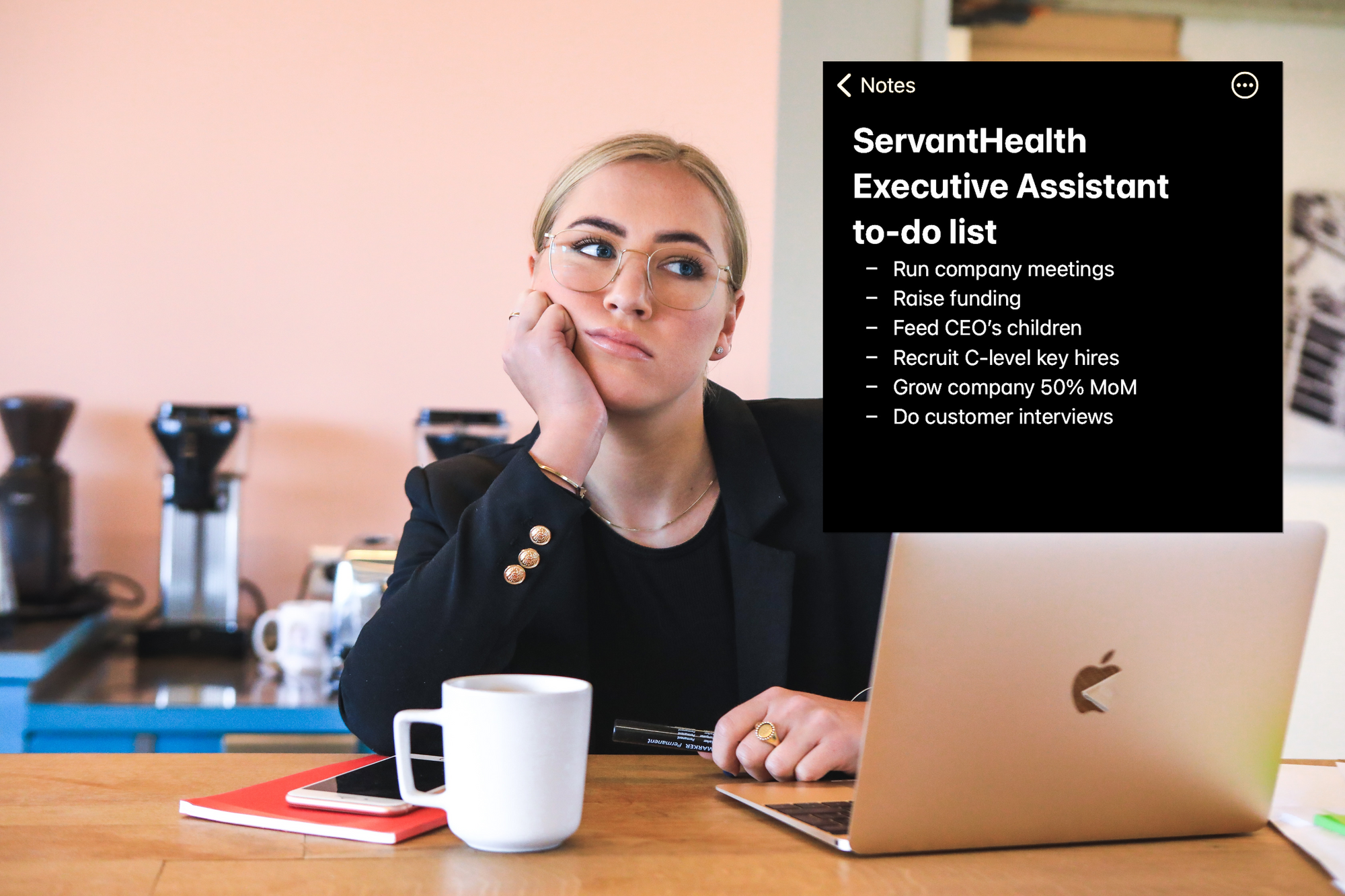 LOS ANGELES — An executive assistant (EA) to CEO of healthcare startup ServantHealth was demoted to Chief Operation Officer after failing to meet her KPI for the last two weeks, confused colleagues reported.
"Our CEO demands high standards for everyone—particularly executive assistants—around her, so we evaluate performance on a weekly basis. Hodgkins had missed the mark twice in a row, so we have no other choice than to transition her to COO—a position with less responsibility," says Human Resources manager Alenia Storm regarding the demotion."If the EA is not performing, our CEO won't be able to attend her private windsurfing lessons, do transcendental meditation after lunch, or write her weekly company leadership Substack. That mental capacity isn't going to free itself."
Executive assistant and soon-to-be COO Lacey Hodgkins feels disappointed but confident this is just another step of her learning process.
"I have to admit, it was pretty shocking at first, but I believe it's for the best. Maybe the company thinks I need to have less stuff on my plate to get my mojo back. As an EA, I already handled important tasks such as investor emails, fundraising pipelines, and company product roadmaps, so I just don't think there's much to do in the COO position. No offense to COOs everywhere."
ServantHealth CEO Dustine Diamond thinks the rigorous demand for the executive assistant position will eventually boosts their career.
"Lacey was a bit overwhelmed, so this transition should be a good move until we find out if she's up for the EA job. I know it's not for everyone." says CEO Dustine Diamond, who hasn't been online on the company Slack since their last Series A round. "Let me tell you a secret: being an EA of a hypergrowth startup CEO like me is a hundred times more valuable than getting an MBA. You can learn directly from the best! At the same time, I also need to preserve my mental energy to work on projects that energize me, and if that requires me to not doing day-to-day CEO responsibilities, it's a sacrifice I'm willing to make."
After the interview, Diamond called a company-wide meeting to announce that she will embark to Bali for a three-month sabbatical in order to do some "deep thinking" about the company future and vision.